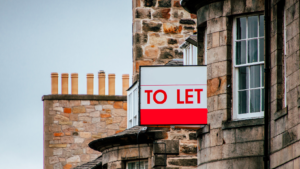 The Renters Reform Bill received its Second Reading in the House of Commons yesterday.
No vote was taken in Parliament, and it was announced that a ban on "no-fault" evictions in England will be indefinitely delayed until after the court system is reformed.
More information is available here.
Reflecting on the details announced, safeagent's chief executive, Isobel Thomson, says:
"safeagent is committed to achieving safe and secure rented homes in a sector which works for all – tenants, landlords and agents.
"safeagent supports the common sense decision by the Government not to proceed with the abolition of Section 21 "until changes to the justice system are made" and the recognition that the sector must work for all.
"The role professional agents will play in steering landlords through the changes emanating from the Bill will be vital to ensure that they do not choose to leave the sector through concern about the new additional requirements being placed upon them and ultimately reduce housing supply in the Private Rented Sector, which is already limited.
"If all of the proposed measures are to deliver what the Government aspires to, it will be vital for them to ensure that the strengthening of Local Authority enforcement powers is followed through to make a difference and root out the small minority of landlords who operate illegally with little concern for the welfare of tenants."